This year our popular in-person events have been cancelled, so we're moving the celebrations online
Holiday 2020 Colouring Contest
Contest deadline: January 3, 2021
We know this year may look a little different for our Holiday Colouring Contest. Click on one of the pictures below to download and print. Then get creative! Take a look at details for the Holiday 2020 Colouring Contest here and submit your artwork.
How to enter:
Scan or take a photo of the completed artwork

Email give@islandkidsfirst.com with your artwork and the following information

Child's First & Last name

Parent/Guardian First & Last Name

Phone number
By submitting your child's artwork you are giving Children's Health Foundation of Vancouver Island permission to publish the artwork on our website and social media with the child's first name and age.
 A prize of $50 gift certificate to Opus Art Supplies will be awarded to three winners; one in each category:
5 years old & under

6-9 years old

10-13 years old
Winners will be contacted on January 4, 2021. Have fun! Click to download your Holiday colouring page from two options below. Thank you to Vancouver Island artist Amanda for creating these wonderful colouring sheets for Island kids!
Holiday recipes
Made by you in your kitchen!
Take a break from online shopping and computer screens and hop into your kitchen to cook up some of our holiday favourites!
Download our favourite holiday 2020 recipes here.
Holiday arts, crafts, and other activities
Holiday traditions
We would love to share some of our team's holiday traditions to help your Island families prepare for the holidays. Read all of our Holiday 2020 Foundation team traditions here.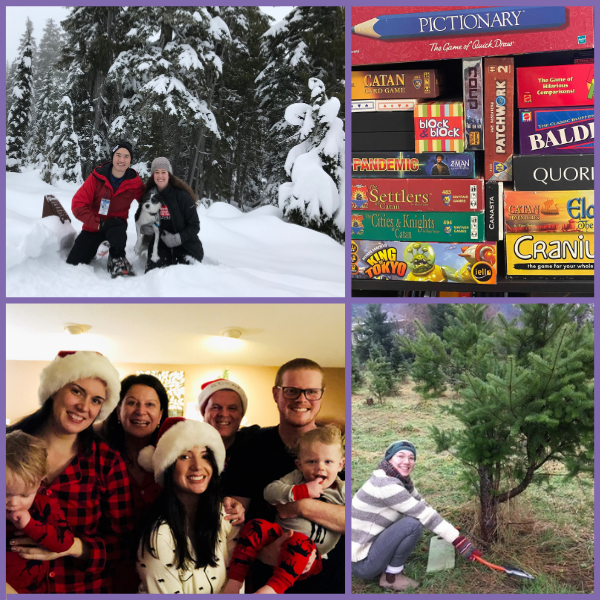 Help us to better reflect the diversity of our community. Please share a recipe or tradition from your family so that we can include it on next year's holiday page. Please send your recipes, crafts, and traditions to give@islandkidsfirst.com
Join West Shore Town Centre for their Virtual Visits with Santa from November 22 to December 24. Visit with Santa Fred who was at last year's Pancakes & Pajamas. Find out how to visit with Santa here.
With your support, Island kids will receive the health care they need this holiday season
"With the support of staff at Jeneece Place, I felt as if I had the whole house cheering Harper on in her recovery"
– Miranda, Harper's mom 
Find out how you can help Island families like Miranda's