Welcome to your home away from home in Victoria, BC
Jeneece Place is a home where children and their families can stay while receiving medical care in Victoria.
Envisioned by Jeneece Edroff and owned and operated by Children's Health Foundation, Jeneece Place is located on the Victoria General Hospital grounds, housing 10 bedrooms; a kitchen; dining, living and play rooms; and a backyard where kids can feel at home. Jeneece Place has hosted more than 2,760 families since opening its doors on January 21, 2012. 
Stay with us
Ask us about vacancy*
Work with a social worker from the hospital or call to inquire about vacancy.
Send us a referral letter
Request a referral letter from your doctor with the date and length of your stay.
Call and confirm your stay
Call us 24 hours before you arrive at Jeneece Place to confirm your stay.
* Due to the unexpected nature of medical needs, reservations cannot be guaranteed until 24 hours before check-in.
Jeneece Edroff was three years old when she was diagnosed with neurofibromatosis type 1, a debilitating genetic disease that necessitated two surgeries and risked her ability to walk—and her life. Against all odds, Jeneece survived her doctors' prognoses and became a champion of health for Island kids.
In 2009, Jeneece began fundraising for her own dream, Jeneece Place: a home-away-from-home for families traveling to Victoria for health care. Her bravery and perseverance rallied the community behind her, and she raised 95% of her $5.5 million goal in less than 14 months.
In 2010, Jeneece was awarded the Order of British Columbia, which recognizes those who have served with the greatest distinction to benefit the people of BC. Jeneece is the youngest person in history to receive this honour, among others, and still fundraises for Island kids today.
Support Jeneece Place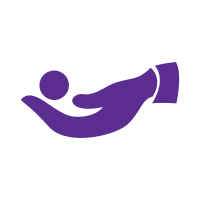 Make a donation
Help us provide a home away from home for every Island family.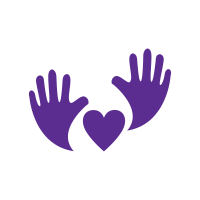 Volunteer with us
Fill out our online form to apply as a volunteer with Jeneece Place.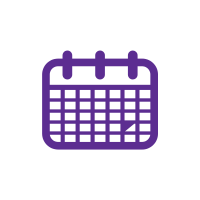 Plan a fundraiser
Fill out our form to plan a fundraising event benefitting Jeneece Place.
Frequently Asked Questions
Who can stay at Jeneece Place?
Jeneece Place welcomes families whose children (19 years of age or younger) need medical care in Victoria. This could include services at the Victoria General Hospital, the Queen Alexandra Centre for Children's Health, in pediatricians' or other specialists' office, or at other health care facilities in the region. Priority will be given to those who are hospitalized for surgery or serious illness.
Pending room availability, other families may stay at Jeneece Place, including:
Pregnant women who need to be close to the hospital;
Families of children and youth in the Capital Regional District where the stress of multiple trips to the hospital is compounding a difficult situation;
Families with children 19 years and under where one of parent is in the Victoria General Hospital and the rest of the family would like to visit.
Day use
Day use of the Jeneece Place facilities can also be arranged for eligible families who do not require a room overnight. Guests must pre-register with Jeneece Place and meet eligibility requirements. Walk-ins are not permitted.
How much does it cost?
The room rate at Jeneece Place is $26.25 per night per family (includes GST). A family is defined as two adults and their children (up to a maximum of 6 per room). Only one family per room will be permitted, and only one bedroom will be allocated per family.
If a family is only accessing the house for day use, the family is invited to make a donation in support of Jeneece Place.
Payment can be made by cash, debit card or credit card. No family will be turned away if they cannot afford to pay — Jeneece Place staff will work with families to access funding options, including support from Children's Health Foundation of Vancouver Island.
How long can we stay?
Length of stay can vary depending on the needs of the child and family. Residents' needs will be assessed in consultation with the family and hospital social workers on a weekly basis. Long-term residence is possible.
What should we pack?
Personal items
Families should bring their own clothing and toiletries. Jeneece Place will provide emergency supplies when necessary and as available. Rooms are fully equipped with beds and linens, room safe, television, and telephone. Jeneece Place has wheelchairs, a portable lift, highchairs and baby chairs as well as playpens for infant sleep (Jeneece Place supports safe sleep practices). Breast pumps are also available by request.
Kitchen
Families are welcome to use the kitchen facilities (including outdoor BBQs) to cook their own meals. Basic food staples and additional donated food are provided. Families may use the common fridges and freezer and are assigned a cabinet and drawer for their personal food items. An ice machine is available for medical and consumption purposes.
Laundry
There are laundry facilities available at the house for families.
Internet
Thanks to Telus, three computers are available for families to use; wireless internet is available around the house.
Play
There is a children's play area with books, games and activities; an art room with supplies; and a media room for all families to watch movies or sports events on a large screen. Electronic games such as Wii and Xbox are also available.
Outside, there is a play area with a little house and miniature cars. Families may also borrow tricycles and bicycles — the Galloping Goose trail is 100-metres from the house.
A credit card, deposit or provision of a driver's license or other identification may be required for the use of Jeneece Place property, particularly when taken off site, to guarantee return.
Does Jeneece Place offer medical assistance?
No medical or counselling services are provided at Jeneece Place.
Does Jeneece Place offer child care?
Childcare services are not provided. Children staying at Jeneece Place must be under the supervision of parents at all times; they cannot be left on the premises without adult supervision.
Can we have visitors at Jeneece Place?
Residents may have visitors at Jeneece Place, subject to reasonable limitations on time and numbers. We ask that visitors please respect the privacy and needs of other families.
What are the house rules?
While Jeneece Place is your home-away-from-home, it is a shared space. Many families are in urgent or stressful situations. We strive to provide a nurturing and supportive environment, while respecting that families value their privacy.
Jeneece Place is a drug-free, alcohol-free and smoke-free facility. Safe needle disposal is available at Jeneece Place.
Prescription drugs must be secured in your room at all times, preferably in the locked safe.
What if there's no vacancy before our arrival?
If there is no room available, staff can share a list of hotel contact information with you.
Please make sure you have alternate arrangements in case no room becomes available for you.