From the heart: Small talk on big subjects is a series of live stream presentations hosted by our CEO, Veronica Carroll. Each month, Veronica welcomes a special guest for a short coffee-break conversation about a subject important to our community. Each episode is recorded and remains available on demand. Those wanting to explore the subject discussed in more detail, are encouraged to visit the corresponding Ask the Expert blog, posted the day after the live stream airs.
Our livestreams were held in 2021. Check out the on-demand video library below!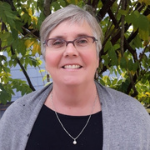 Episode 4 - Now on-demand
Jeneece Place in Victoria, and Q̓ʷalayu House, opening July 12 in Campbell River, provide a welcoming, safe, and affordable place for families to stay close while their child receives specialized health care.  These home-like environments also provide the opportunity to offer navigation supports so that families can access the very best care for their child after their stay. Foundation CEO Veronica Carroll is joined by Jeneece Place House Manager, Christina Peacock, for an update on how Jeneece Place has impacted the lives of Island families, and how we can expect Q̓ʷalayu House to change the lives of families in the north Island and surrounding islands.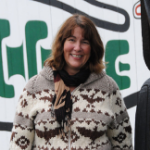 Episode 3 - Now on-demand
Children's Health Foundation of Vancouver Island approaches National Indigenous People's Day in June, and the opening of Q̓ʷalayu House in July, with an important conversation about cultural safety.  The Foundation's CEO, Veronica Carroll, is joined by Woodland Cree/Métis workshop facilitator Kathi Camilleri (Spotted Doe) to discuss cultural safety and Kathi's work with the Foundation to ensure that Q̓ʷalayu House provides a safe and inclusive space for all Island families.
Trigger warning: The topic of residential schools may come up in this conversation. Please have self-care plan in place. Please contact the Indian Residential School Survivors Society toll-free 1 (800) 721-0066 or 24hr Crisis Line 1 (866) 925-4419 if you require further emotional support or assistance.
Accompanying this on-demand episode, you can read our Ask the expert blog post here. 
Episode 2 - Now on-demand
Bear Essentials – a lifeline for families of children with complex needs
Susan Fox, Executive Director of Outreach Therapy in Port Alberni, joins Veronica Carroll to discuss the Children's Health Foundation's Bear Essentials program. The program is designed for families that struggle to afford the associated costs or that have barriers limiting their ability to access health care or equipment for their child. They'll discuss the impact of the program on Island families, who can apply for the program, and how to create an application.
Accompanying this on-demand episode, you can read our Ask the expert blog post here.