Why I give: How Jessica Milliken uses her creativity to fundraise
Above photograph: The first time Jessica held her niece Josie after she was born in 2015.
When Jessica launched her 10-poem chapbook 'The Summer Josie Was Born' in 2018 to celebrate her niece's third birthday, she remembers feeling overwhelmed in the best possible way. It was partly because she'd accomplished something huge – finishing a poetry book is a big project to achieve for anyone, let alone a recent university grad. But it was also because the book recounted 45 very difficult days for her and her family.
In 2015, Jessica's niece Josie was born in Victoria. In utero, Josie was diagnosed with Noonan syndrome, a rare genetic disorder, yet no one was quite sure what that would mean when she was born. A whole team of doctors was ready for her, which turned out to be essential. As soon as she was delivered, Josie was admitted to the NICU. She wasn't breathing.
There were a lot of unknowns surrounding Josie's health in those first few days and Jessica's family was putting in long hours to support baby Josie.
Josie's parents lived in Victoria at the time, but were far enough away from the NICU to make visiting Josie difficult. So when a spot unexpectedly opened up for the family in Jeneece Place it was a relief for everyone, including Jessica who was travelling between hospital visits in Victoria and her university classes in the Fraser Valley.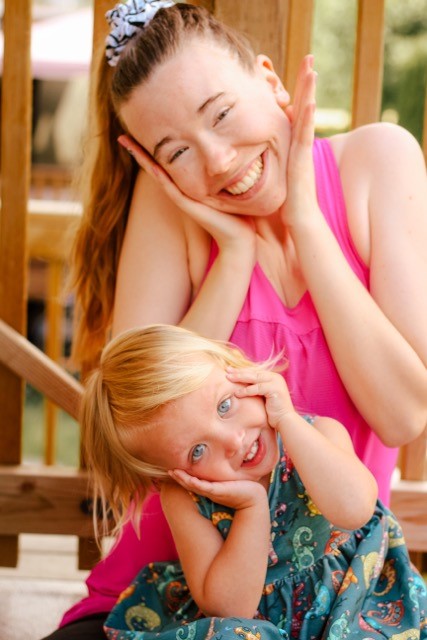 Above photo: Jessica and her niece, Josie, in the summer of 2018. 
Why Jessica turned to poetry
As a creative individual, Jessica knew that she had to turn to poetry to make sense of her niece's time in the NICU. She crafted 10 poems, each beautifully recounting different moments during this time. As well as focusing on her niece's birth and stay in the NICU, she wrote about Jeneece Place. Jessica describes playing at the Jeneece Place playground and doing crafts with her nephew. In another poem, she details the volunteers who dropped off a roast so the family could enjoy a few stress-free hours, and in another, feeling safe enough to relax in its living room and eat an entire box of chicken nuggets with her brother-in-law.
Her poems show exactly what Jeneece Place is: a home away from home.
Raising money for our home away from home
Jessica knew she would donate $5 from every $15 poetry book sold back to Children's Health Foundation of Vancouver Island, which owns and operates Jeneece Place.
"I figured this is a good way to celebrate Josie, celebrate Jeneece Place, and celebrate our time there," says Jessica. "The book also shows [readers] where their money is going. They'll read the poems and learn about an actual family that benefited from the place their donation supports."
After the first wave of chapbook sales, Jessica raised an incredible $98 – and she's not done yet. She has plans to make more of the books and raise even more for the home away from home that made her feel so safe during an unsteady time.
"Though that chapter is over, the book isn't finished; just because Josie is no longer in the NICU doesn't mean that Jeneece Place wasn't a huge part of her story," says Jessica.
For Jessica, doing the creative project and donating part of the proceeds was simply an obvious thing to do.
"It felt good for my soul to have something completed and to know that it was also helping other people," says Jessica. "I think that if you have creativity in you, use it! Maybe write a play about an experience, write a song, make a painting! I think it's more exciting for you [to give back that way] and for other people to see that."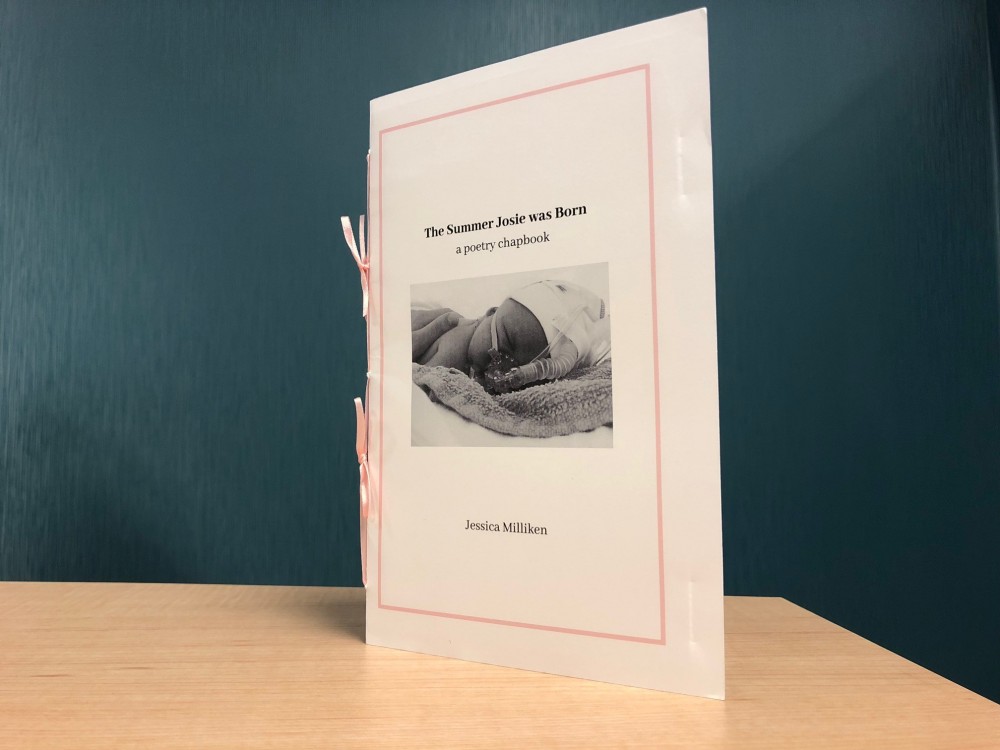 To buy a copy of the handmade poetry chapbook, email Jessica.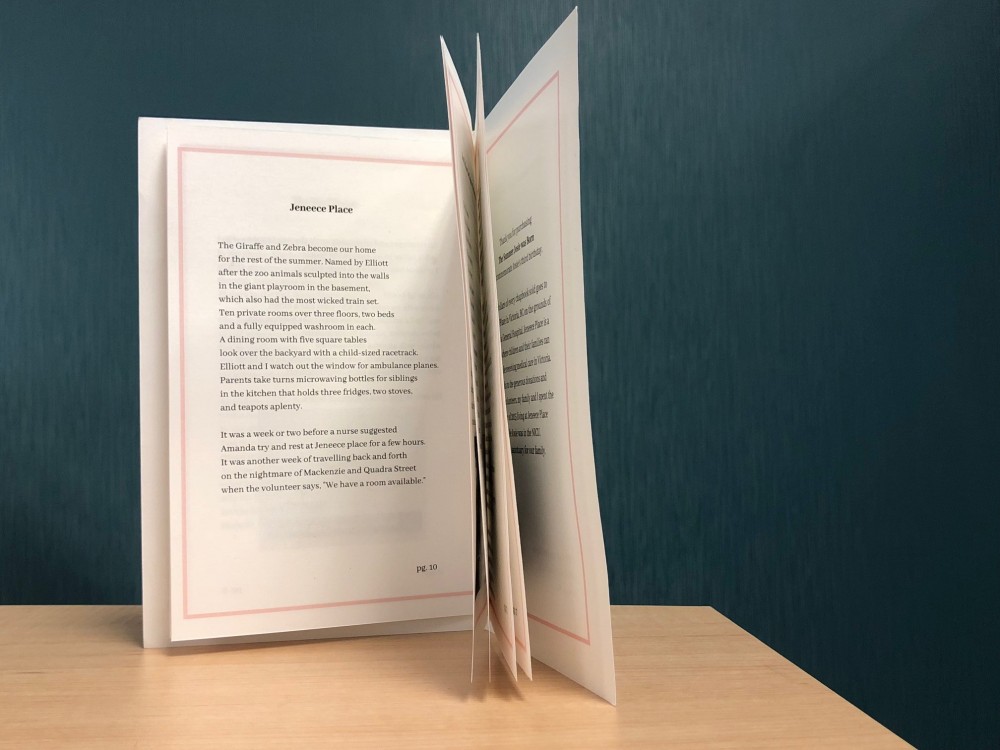 The fundraising options are endless when you put a creative spin on your giving. Whether you're a painter, photographer, or poet, you can use your unique work to help Island kids access the health care they need.

Do you want to share your giving story with us? Get in touch!