A letter from the CEO: Children's Health Foundation of Vancouver Island is moving its head office to Colwood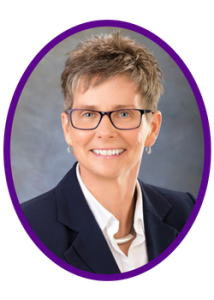 For more than 90 years, Children's Health Foundation of Vancouver Island has worked to support Island kids and their families. Since our beginnings at the Queen Alexandra Solarium in Mill Bay, we have witnessed so much growth and gained invaluable connections all over Vancouver Island and the surrounding islands.
We as a Foundation must continue to evolve as the needs of Island kids, youth, and their families evolve.
Over the course of the past couple of years, we've solidified a team of dedicated professionals who are joined under one common mission: To invest in the health of Island kids. Through the generosity of our donors, we are keen to put this into action, and the time has come to deliver on our Island-wide mandate.
In fall of 2017, we embarked on a stakeholder engagement initiative where I had the rare opportunity to meet with 40 focus groups comprised of more than 200 people. Stakeholders included our community partners, Aboriginal and First Nations community groups, donors, medical doctors, members of the business community, and health care practitioners, and we met them in several locations in and between Victoria and Port Hardy. We had an overwhelming response and understand the health needs of our children, youth, and families are so diverse. We have our work cut out for us. There is so much we can and need to do to support not just those in Greater Victoria, but those all across our islands.
To support this wider focus, our Foundation's head office is relocating to our West Shore Child, Youth, and Family Centre at 345 Wale Road in Colwood this August.
This move will allow our team to grow, and it answers our need for increased capacity to accomplish this work ahead of us.
We will continue to play a vital role supporting the exceptional care and health services provided at the Queen Alexandra Centre for Children's Health in Victoria (QAC). We have deep roots at this centre and our commitment to the partners of QAC will not change.
Working alongside our donors, past and present, our Foundation's team strives to build and strengthen our relationships with all community stakeholders from here on in. We are ready to roll up our sleeves and continue the great work our Foundation has done over the past 91 years. With this, we are welcoming all discussions and inquiries about our move and look forward to connecting with you.
Sincerely,

Veronica Carroll
CEO at Children's Health Foundation of Vancouver Island
For any inquiries please contact: veronica.carroll@islandkidsfirst.com or 250-519-6977