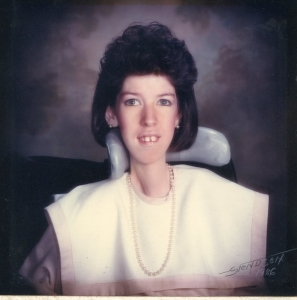 About Lisa Huus

Lisa Pauline Huus was a pioneer for people with disabilities seeking access to mainstream education in British Columbia. She was the first student with a significant disability (muscular dystrophy) to attend the BC public school system, in Victoria, British Columbia, and graduated from Claremont Senior Secondary School in 1985. She continued to be a trailblazer for other students with disabilities and went on to study at the University of Victoria. She was a third-year sociology student when she passed away.
About the bursary

The Lisa Huus Memorial Bursary Fund was established in 1988 by Lisa's family and has been supported by personal donations in memory of Lisa and by fundraising activities undertaken by the Huus family and the bursary committee.
Application are currently closed but will re-open for application on March 31, 2024.
Who can apply?
Eligible applicants must meet all the following conditions:
Be a Canadian citizen or permanent resident.
Be enrolled in an accredited college or university in British Columbia or Alberta.
Be a person with significant physical disabilities or ongoing health challenges, such as someone who:

requires a personal attendant
is dependent on a mechanical device for mobility or maintenance of body functions
requires major continuing therapies OR
have other significant special needs.
Applicants with mental health challenges are invited to apply only if they also have a significant physical disability.
The Lisa Huus Bursary application process is now online. If you have any difficulty submitting an application, please contact us at 250-940-4950 ext 106 or bursaries@islandkidsfirst.com