COVID-19 news and updates
To help Island families navigate through these difficult and uncertain times, we have compiled a list of tips and resources from trusted sources to help you stay informed.
The Foundation continues to rely on the expertise of our local, provincial, and federal health authorities for updates on COVID-19.
Updates made: April29, 2021
Island Health has entered Phase 3 of BC's Vaccination plan
COVID-19 vaccines for people age 18+ – please see more information here from Island Health
It remains critically important that people continue to follow the Provincial Health Officer's Orders and guidelines, and practice the steps we know are effective in reducing the risk of transmission of COVID-19. Please continue to reduce your contacts, practice physical distancing, wear a mask in public spaces, wash your hands frequently, and avoid non-essential travel.
Read more about the Province of BC's COVID-19 vaccine plan here and learn about the vaccine here.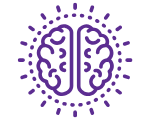 Mental health resources
Check out these Island-based resources to help support your families' mental health during this time of uncertainty.
Get involved
If you are seeking ways to get involved in supporting the COVID-19 response, refer to the links below for ways you can help.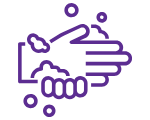 COVID-19 resources
Following the protocols listed above is a step in the right direction when it comes to reducing the spread of COVID-19. Here are a few additional resources.
HealthLink BC's COVID-19 on the worldwide outbreak and how British Columbia is taking steps to contain the spread of the virus
Check the BCCDC website for the latest preventative measures on how you can protect yourself and our communities
COVID-19 related stories and news
Read more about our COVID-19 updates. Be sure to follow our 'Ask the Expert' blog series to learn healthy tips and gain expert advice on best practices related to COVID-19.
Physical distancing
Do your part to help slow the spread of COVID-19 by following these social distancing protocols to help flatten the curve:
Wash your hands frequently
Avoid touching your face
Cover coughs and sneezes
Keep at least two metres apart from others when outside the home
Cancel gatherings of more than 50 people
Stay at home and away from others if you feel ill
Self-isolate for 14 days if you have been traveling or have been exposed to the virus
Have a question for us?
Send us your questions by emailing info@islandkidsfirst.com