Q̓ʷalayu House, our home away from home in Campbell River, is nearing completion
We need your help to open the doors in summer 2021.
The Foundation is working to build Q̓ʷalayu House, a home away from home for families from the north Island region and the surrounding islands who need to travel to Campbell River to access maternal and pediatric care. Inspired by the success of Jeneece Place, our home away from home in Victoria, Q̓ʷalayu House will provide a safe, comfortable, and supportive place for the entire family to stay, alleviating their emotional and financial stress.
Opening to care for Island families in...
We're here for North Island families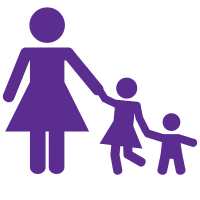 Younger population
Pregnant mothers and children in the north Island and surrounding islands struggle to access maternal and pediatric care. A lack of local health resources in their home communities means they must travel to access care in Campbell River, at a significant cost to their financial and emotional well-being.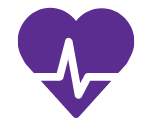 We're here for building a community
Q̓ʷalayu House families will be offered much more than warm beds to sleep in. While families are staying at Q̓ʷalayu House, our approach will be one of supportive caregiving, offering navigation supports to connect families to local service providers and community networks so they can benefit from additional resources throughout the region.
We are dedicated to ensuring all Island kids have access to the health care they need in a safe, affordable, and culturally appropriate way. But the north Island region, with its many rural and remote communities and surrounding islands, poses unique challenges:
North Island families face a higher level of poverty than other Island communities, with more than 25% of children 18 or younger living in low-income households.
The number of mothers under 20 years of age who deliver their babies in these regions is nearly three times higher than anywhere else on the Island and in BC.
The region has a higher birth rate than other Island communities and BC, and there are 14% more preterm births, placing both mothers and infants at risk of life-changing complications.
$7 million is needed to complete the construction and fund initial operating costs.
"It will create that safe place where there is a support network around the expectant mother to create that best possible start."

– Eunice Joe, First Nations Health Authority
Naming Q̓ʷalayu House
Q̓ʷalayu (pronounced Kwuh-li-you) is an endearing term used by Elders when they speak of babies and children and their reason for being.
With the encouragement of First Nations, Elders, and other stakeholders and partners, it was decided that Q̓ʷalayu House, mixing both the traditional language and English, reflected an inclusive name that would welcome all families into the home away from home.
Listen here for the pronunciation by Elder Frances Quocksister, who is from the Mamalilikulla First Nation from Village Island:
As the proud owner and operator of Q̓ʷalayu House, Children's Health Foundation of Vancouver Island has taken great care to consult with families, community stakeholders, First Nations, and service providers in the region in order to plan and design a home and a program that will meet the unique needs of North Island families. The environment will be culturally welcoming and will acknowledge and promote the healing value of traditional cultural practices and connections. Learn more here about how we believe Q̓ʷalayu House will support improved health outcomes and health equity for women, children, and youth from the north Island.
Q̓ʷalayu House is located adjacent to the new North Island Hospital. The House will offer private spaces to rest and recharge as well as shared spaces designed to promote community building. A grand entry will welcome all guests, and a spacious kitchen and dining area will form the heart of the home. Ten families can be accommodated in spacious rooms with en suite washroom facilities. Four family lounges will offer gathering spaces for cultural practices or areas where families can connect, relax, and restore. Click here to see more photos of construction and inspiration for the home.
Campbell River and the north Island region are home to generous and tight-knit communities. The Foundation will seek to establish partnerships with local community groups, service clubs, businesses, and philanthropists to harness their compassion, offering opportunities for volunteers and donors to embrace Q̓ʷalayu House and express their support for our North Island families.
The need for Q̓ʷalayu House is greater now more than ever. $7 million is needed to complete the construction and fund initial operating costs. Please join us and make it possible for us to say to North Island kids and their families, "we're here."
Donate now to help us open doors in summer 2021.