We're building a home away from home in Campbell River and need your support
Help us hold Island families close
Q̓ʷalayu House will largely support expectant mothers and families from the west coast and northern regions of Vancouver Island and surrounding islands. It will provide them with a place to stay while they or their children receive care at the adjacent North Island Hospital or from nearby Campbell River health care providers.

This development was inspired by the success of Jeneece Place, a beloved home away from home in Victoria that was built from the dream of Jeneece Edroff, the 'penny girl'. Jeneece asked the community to rally behind the development of a home for families to stay while their children received health care in Victoria. Learn more about our home away from home expansion by watching our Q̓ʷalayu House video.
Naming Q̓ʷalayu House
Stakeholders suggested choosing an Indigenous name that reflects the purpose of the home and acknowledges the culture and rich history of its host community on the shared territories of the We Wai Kai and Wei Wai Kum First Nations. First Nations groups, Elders, and a traditional language group were involved in the naming process.
It was decided that Q̓ʷalayu House, mixing both the traditional language and English, reflected an inclusive name that would welcome all families into the home.
Q̓ʷalayu or Qwalayu (pronounced kwuh-lie-you) is an endearing term used by Elders when they speak of their babies and children as their reason for being.
Listen here for the pronunciation by Elder Frances Quocksister, who is from the Mamalilikulla First Nation from Village Island:
Why Campbell River?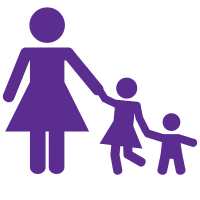 Younger population
We know that populations in these west coast and northern regions are younger than the rest of the Island, which suggests there is an increased need for pediatric supports.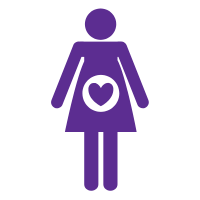 Increased delivery challenges
There are more preterm births in these west coast and northern regions than elsewhere on the Island and in BC. There is also a substantially higher number of mothers under 20 years of age who deliver their babies in these regions than anywhere else on the Island and in BC.
Significant travel times
Families in these regions often have to travel many hours to go to the hospital or see health care specialists. Expectant mothers must also travel great distances before delivering their babies.
Make a gift today and help us hold Island families close.